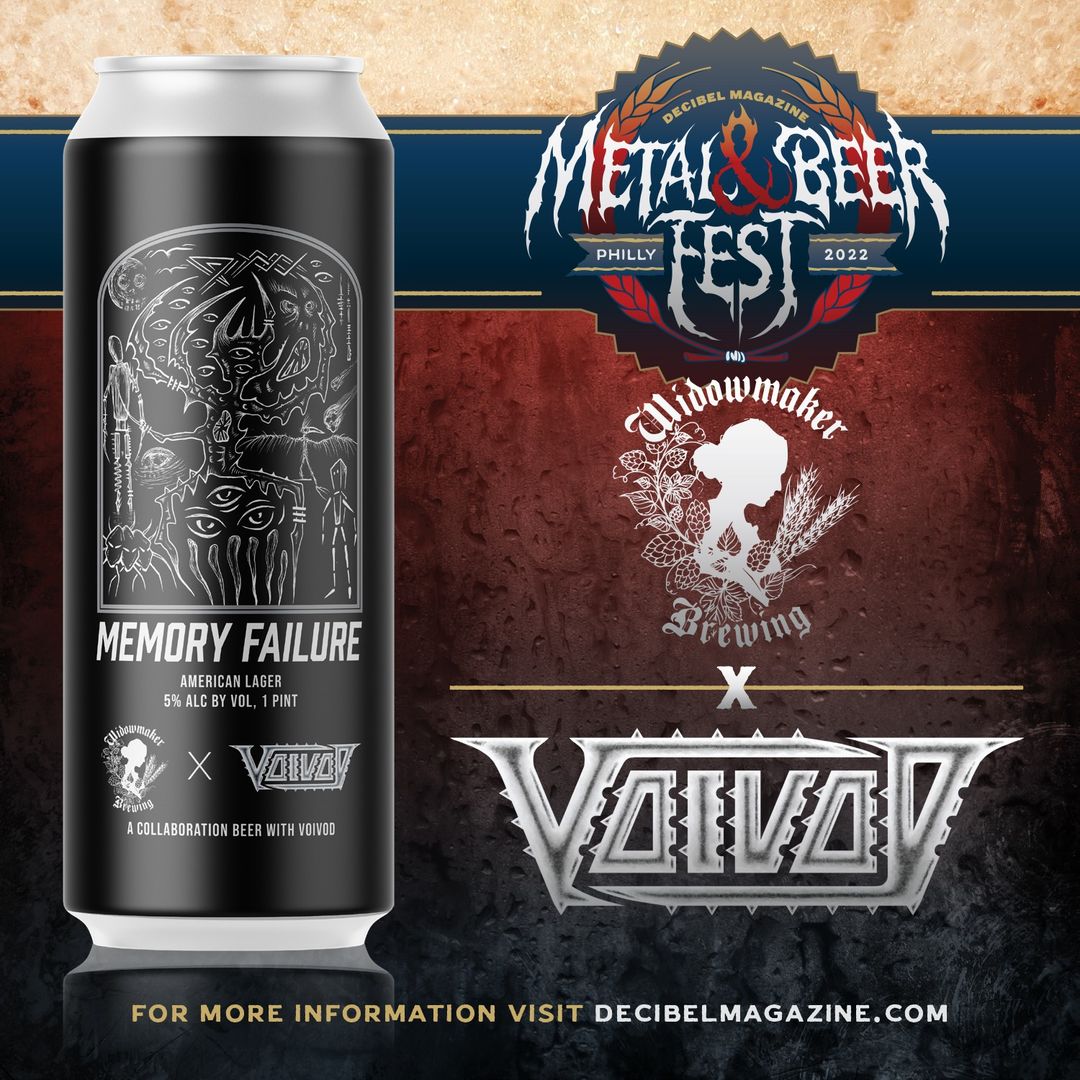 Revealing the next classic collaboration brew for Decibel Magazine Metal & Beer Fest Philly: Widowmaker Brewing x Voivod "Memory Failure" American Lager!
Unlike the unholy riffs that emanate from his ax, in terms of the notes given for their collab beer, Daniel Mongrain kept it simple: "We appreciate the classic styles made with respect and passion, and added personality…"
That teed up Ryan Lavery, Founder & President of Widowmaker Brewing, to get creative: "We are psyched for Philly and we are going to have a killer American lager with extra focus on technique. We will start with a double decoction mash (this will help us extract the maximum amount of flavor out of the grains). Using mostly German Pilsner malt we will then add some noble German hops for bittering and some NZ Rakau hops to give it a nice touch of fruit on the nose while still keeping it nice and crisp/bready. "
Make sure to pace yourself on this one, or you might be experiencing some 'Memory Failure' of your own. The final unlimited 'Metal & Beer' sampling tickets can be found at the link below- don't forget to grab yours!
Tickets: https://concerts.livenation.com/event/02005C34BDF637E7